Are you tired of pinecones yet? I hope not. Here's another wreath I made and shared last week at Type A and wanted to share here if you missed it.
I saw a beautiful wreath and
pinned it
for inspiration. And then I made my own. Which really doesn't look a whole lot like the inspiration but maybe that's a good thing sometimes.
It started with a wreath, coffee filters, cranberries and a two pack of gold, glittery reindeer from the dollar store. Along with some pinecones from the field behind my house.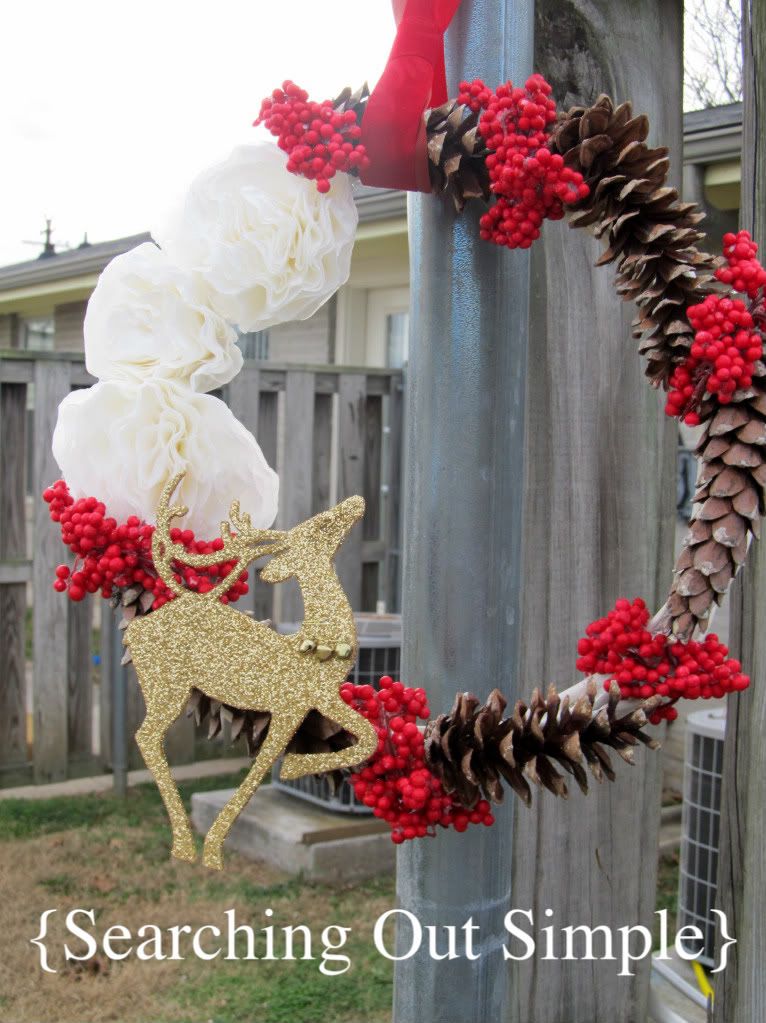 The wreath was a blonde wood kind of color so I painted it a white. Then I made some flowers by folding & layering the coffee filters into flower shapes and hot glued them to the wreath. Next, I added pinecones I had gathered earlier. I clipped the cranberries from the stem and hot glued the clusters, wrapping around the edges of the wreath. The glittery gold deer finished it off.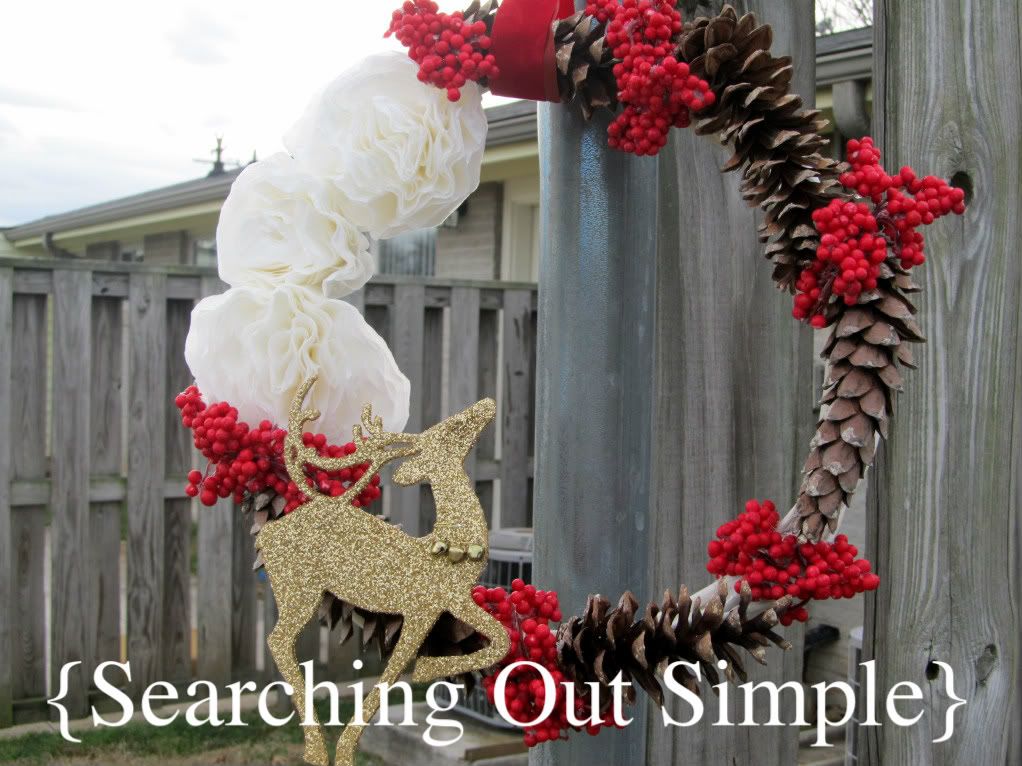 I am thrilled with how it turned out. I have since changed the ribbon to a wider sheer red ribbon that has some glitter in it and will probably change it again once I get some burlap.

And this is why I took pictures outside. My camera doesn't play nice indoors and I don't know how to not capture reflections on glass. Fortunately for us all you can't see that I'm wearing my pajamas. It was a productive day and some days it's me or the house. The house won that day.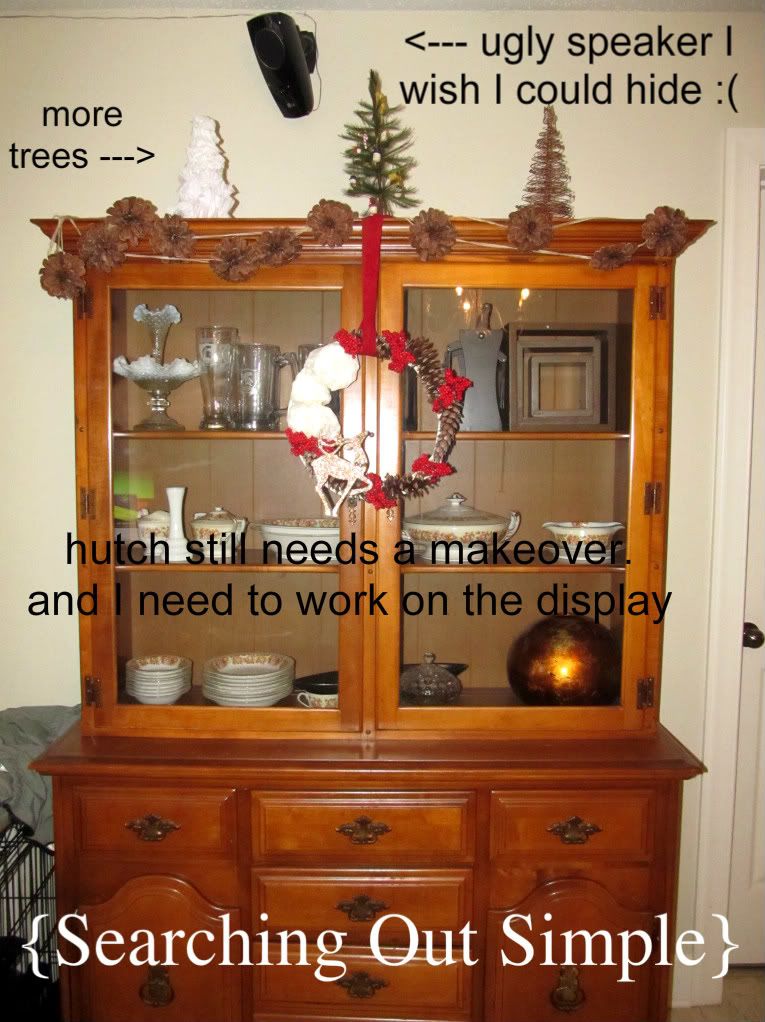 Here is an even worse picture of where the wreath hangs. I don't have a fireplace with a mantle or a shelf to serve as one so I've decided to decorate the top of my hutch. It's a work in progress.
Ah, that's better. I wanted to leave you with something pretty. Thanks for visiting!
Linking to: