A couple months ago I made Lydia a
market skirt
but she was so excited to wear it I didn't get to the pockets and then I started on other projects and you know how that can go. The other night while the boys were out fishing and the girls were sleeping I tackled the pockets that I was a little nervous about. The tutorial was great and I shouldn't have been worried.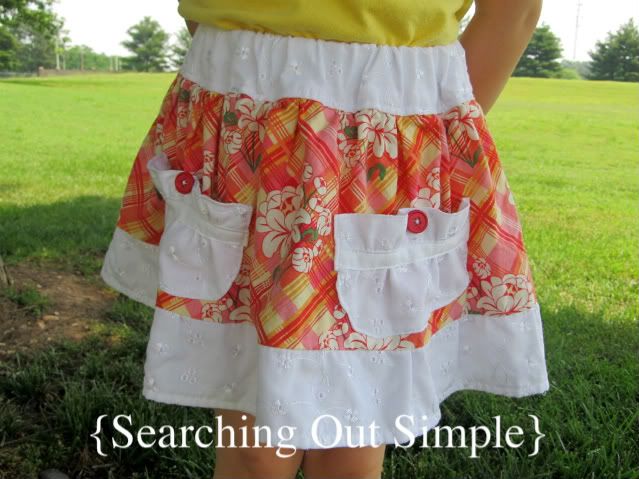 So now it has pockets, which was the perfect finishing touch. I used the same white cotton and eyelet that I did on the waistband and trim.
Lydia was pleased with her 'new' skirt and very impressed that the buttons worked.
Yes sweety, I can sew a button. ;)
I am also entering this skirt into Skirt Week 2011, click the button below for details on how to enter yourself and check back over there for tutorials throughout the week.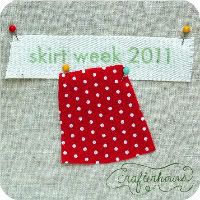 Linking to: